About David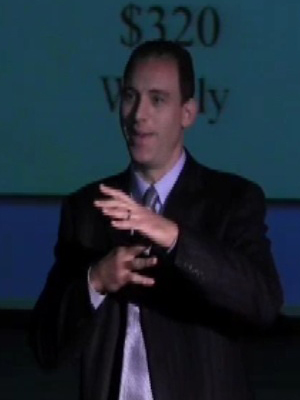 Born and raised in New York, I lived in Brooklyn until I was fourteen years old. Drugs and crime were the occupation of choice for many young men in my neighborhood. With the poor attitude and behavior I exhibited, it was reasonable to assume I would be no different; I was on a one-way track to nowhere. Fortunately, when I was in 10th grade my mom got a job promotion and we moved to California. As a result, I slowly started making better choices in my life.
After graduating high school, I attended Moorpark Junior College where I played on the basketball team and earned a scholarship to Southwestern University in Georgetown, Texas. While attending college in Texas, I worked as a juvenile detention officer at a maximum security youth facility; that was great experience for becoming a teacher. After graduating college I moved back to Southern California and started my teaching career at Sierra Vista Junior High School. In 1993 I received an award from John Hopkins University and The Center for Talented Youth for making a difference with exceptionally bright students. However, most of my teaching experience has been with regular or at-risk students at the high school level. I have been teaching for over 20 years now and I think teaching is the greatest job on earth.
Although I still love teaching, I have developed a presentation that I am even more excited about called The Value of an Education. I hope to be able to spread that message to as many young people as possible so that they may see how an education can change their lives now and in the future. It is an honor and a privilege to do so.
Additional Resources
Sign up for the Value of an Education quote of the day!